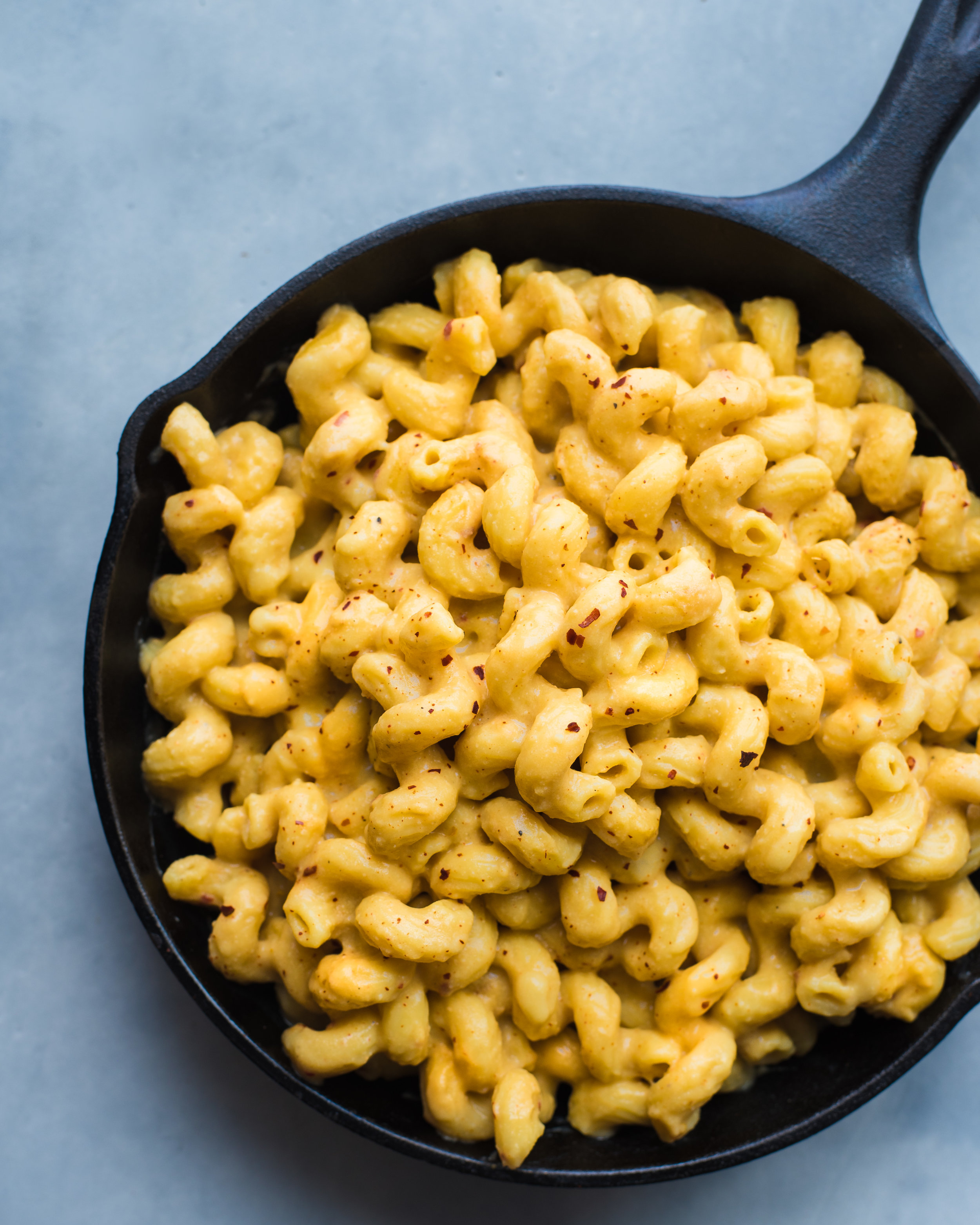 Ingredients
1 cup raw cashews

1/2 cup potatoes, chopped

1/2 cup butternut squash, chopped

3 tbsp neutral tasting oil + extra as needed

2 tbsp coconut milk

1/4 cup water + extra as needed

1/2 lemon, juiced

1/2 tablespoon white miso

1 heaping teaspoon sea salt

Freshly cracked black pepper

3 tablespoons nutritional yeast

1/2 heaping teaspoon garlic powder

1/2 heaping teaspoon onion powder

1/2 teaspoon turmeric

1/2 tablespoon tapioca starch, arrowroot powder or cornstarch
Directions
Soak cashew for at least 2 hours or overnight.

Place butternut squash and peeled red potatoes in a steamer basket and steam until tender. Once cool, cut into cubes.

Combine all ingredients in food processor and blend until smooth and creamy.

Add extra water to thin sauce as needed and extra oil to make sauce creamier as needed. Taste for salt and add additional salt as needed.

Heat on stove over medium-high heat until it gets thicker and creamy, and is hot. Add water as needed to thin.